11-12 ALL-STARS WIN AGAINST BRIARWOOD
7/8 Our 11-12 Majors All-Stars beat Briarwood and now move on to play
Campbell again, this time at Los Altos' Purissima Field. There are
only 4 teams left standing in the District 44 bracket (Los Altos, SC
Westside, Campbell, and Sunnyvale Metro). Los Altos and Westside
also play at Tri-Cities (Wilson Park). Games start at 5:30PM.

Brad McWilliams launched another rocket! (He's making it a habit. Eventually,
the Department of Public Safety will be out there to put out the flames!)

It's coming down to the Championship. If it gets any more
exciting...feel free to just dial 9-1-1!

Go Metro!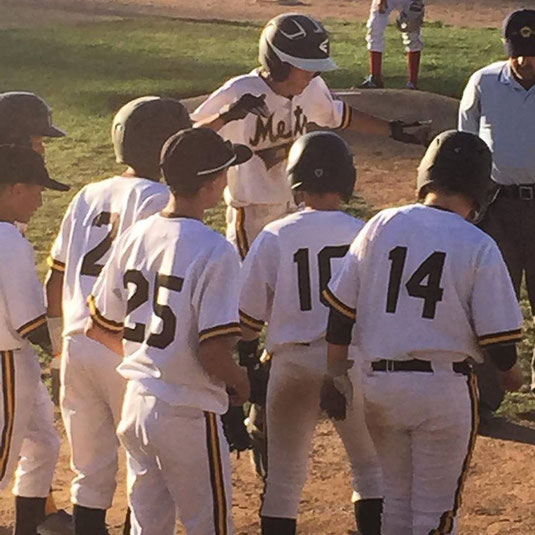 Brad McWilliams after his 3rd All-Star Home Run in 3 Games